CCTV Power Supply Unit dengan UPS 12V10A , Power Supply 12vdc dengan UP S untuk sistem kamera pengintai. Cctv Power Supply 12v 10a Dengan baterai 12V7AH untuk tenaga darurat kita e. 12v Catu Daya Cadangan dengan Perlindungan Singkat Sirkuit, Perlindungan Tegangan Tinggi, Melebihi Perlindungan saat ini dan fungsi UPS.
Fitur:
1. Perlindungan Ukuran
>> Perlindungan Umum: setiap output memiliki sekering PTC individual dan indikator LED, ketika masalah terjadi, hanya mempengaruhi output individu, output lainnya masih bekerja.
>> Circuit Short Protection: ketika terjadi short condition, individual PTC fuse akan membuka rangkaian, ketika kondisi dihapus, PTC sekering otomatis akan kembali menutup.
>> High Voltage Protection: ketika tegangan tinggi terjadi, perlindungan surge akan dipukul untuk melindungi perangkat yang terhubung.
>> Atas perlindungan saat ini: ketika arus lebih terjadi, catu daya akan secara otomatis beralih ke status perlindungan diri, ketika kondisi dihapus,
kemudian beralih kembali ke normal.
2. Fungsi UPS
>> ketika kondisi normal, PS akan memberikan volatege dan mengisi baterai secara otomatis, tegangan pengisian akan 13.0-13.6V DC.
>> Ketika kondisi pemotongan daya, baterai akan memberikan tegangan secara otomatis, tanpa gangguan Daya akan menjadi 40nS. Ketika tegangan baterai kurang 10.5V,
tidak menyediakan daya untuk beban, untuk melindungi masa pakai baterai.
Petunjuk Koneksig: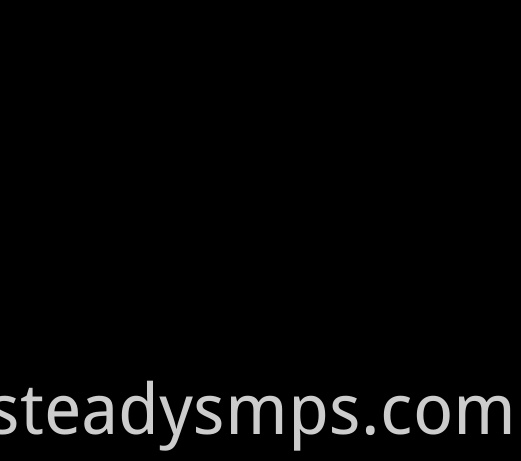 <
STD Series CCTV Power Supply Unit with UPS Specifications
MODEL
STD-40T-120-9-B
STD-40T-120-9-UPS
STD-40T-250-18-UPS
STD-40T-350-18-UPS
OUTPUT
Output voltage
12V
12V
12V
12V
Channel of output
9CH
9CH
18CH
18CH
Output current
1.1A*9
1.1A*9
1.15A*18
1.5A*18
Output current range
0~1.25A*4
0~1.1A*9
0~1.15A*18
0~1.5A*18
DC power
120W
120W
250W
350W
Voltage adj.range
±1%
±1%
±1%
±1%
Ripple and noise
120mVp-p
120mVp-p
120mVp-p
120mVp-p
Line Regulation
±0.5%
±0.5%
±0.5%
±0.5%
Load stability
±0.5%
±0.5%
±0.5%
±0.5%
Efficiency
Efficiency
85%
85%
85%
85%
INPUT
AC voltage range
AC100-240V AC Switch 50/60Hz:
Leakage Current
<1mA/240VAC
Protection
Overload protection
105%-200%
T.C.
±0.03%(0-50℃)
Start.Rise.Hold time
200ms,100ms,20ms
Mechanical Shock
10-500Hz,2G 10min/1 Period,Time 60min
Insulation Strength
I&O:3KVAC,I&C:1.5KVAC I&C:0.5KVAC
Insolation resistance
I&O,I&C: O&C,500V DC/100M
Environment
Working Temperature
-10℃--40℃, 20%-90% RH


Store Temperature
-20℃--85℃, 10%-95% RH
Certification
Safety Standard
UL1012 REQUIREMENT(NOT APPLY FOR THE MARK)CLASS A
EMC Standard
FCC PART15JCONDUCTION CLASS A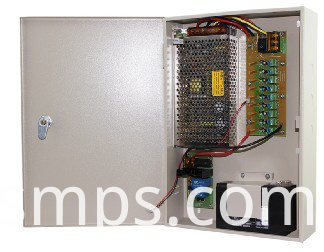 Banyak berlaku untuk Kamera CCTV, PTZ, Illuminator IR, Peralatan Proses Video, dll. Kontrol Akses Pembaca, Kunci, Panel, dll.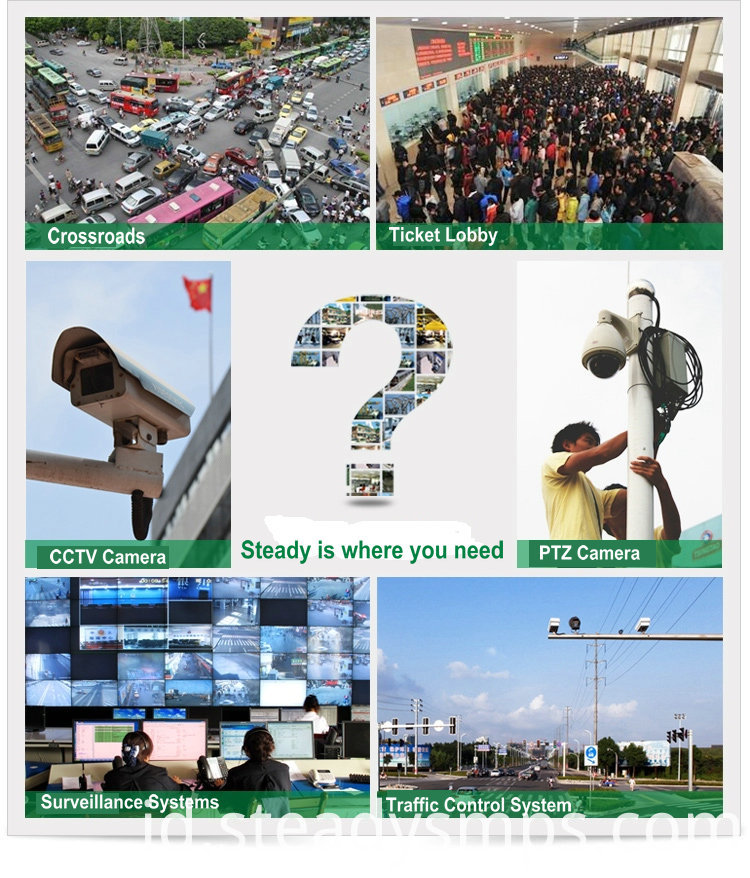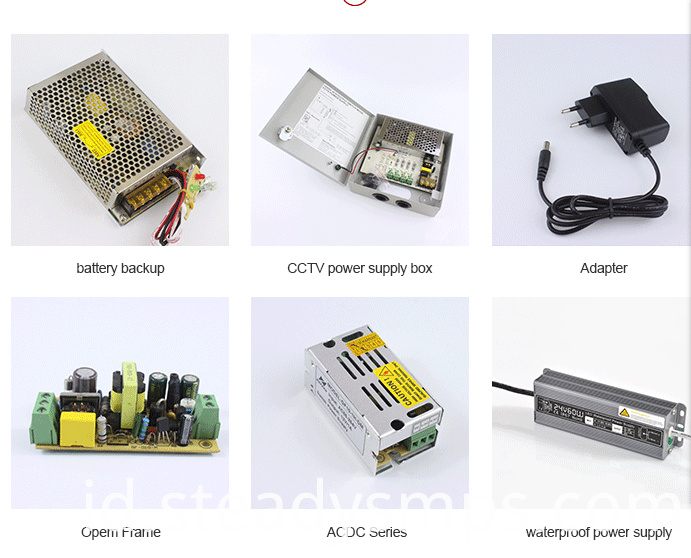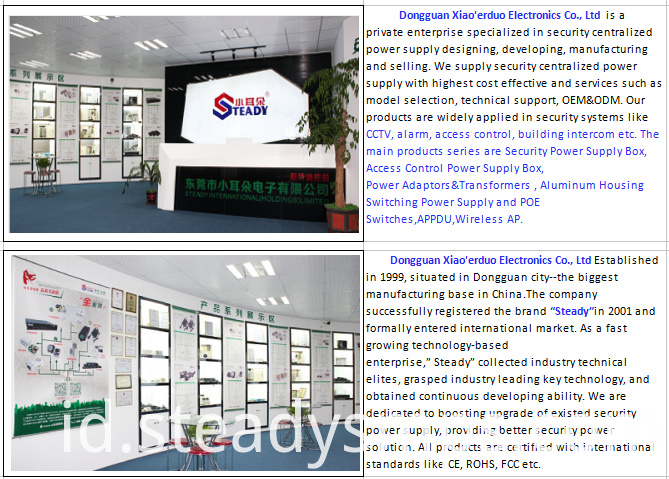 1. proses pembuatan
2. Pameran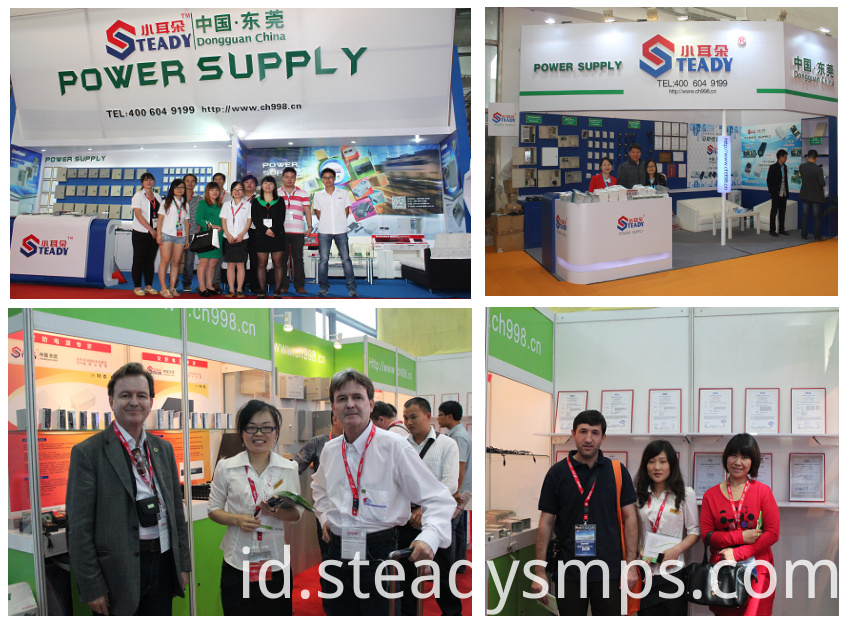 3. Sertifikasi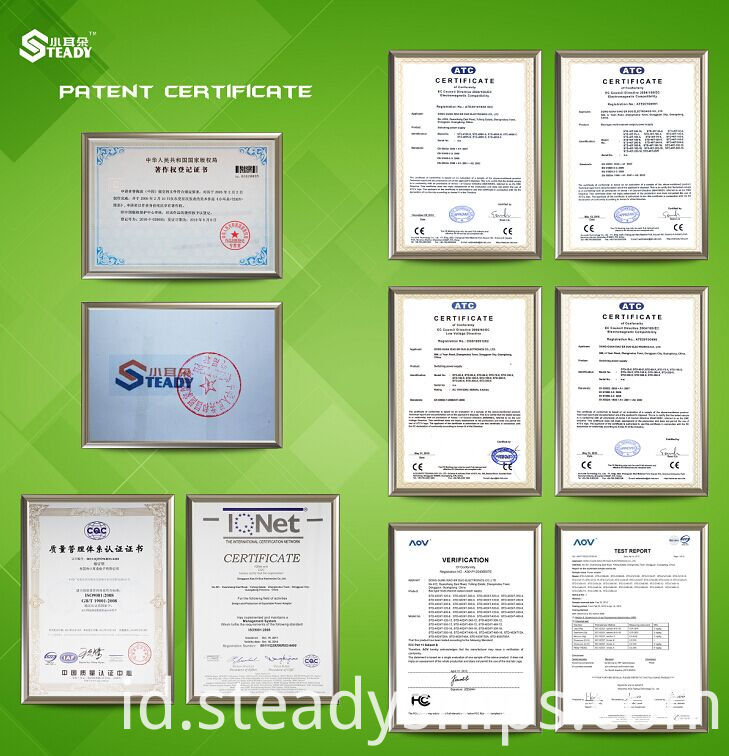 4. Pengepakan dan Pengiriman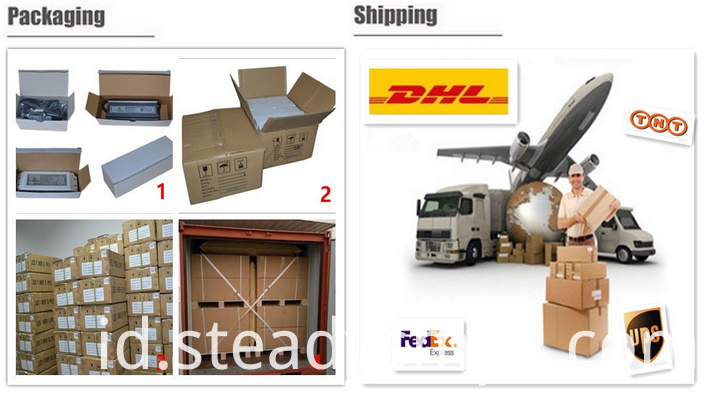 Kategori Produk : Power Supply Kotak > UPS Power Supply Kotak