60W Distribusi Daya Terpadu untuk kamera CCTV, 4 Saluran DC Power Supply Box 12V5A untuk kamera CCTV . Setiap saluran secara individual menyatu pada 1, 25 amp DC masing-masing. 5 Amp output total DC. itu dapat memenuhi setidaknya 4 PCS CCTV kamera bekerja pada saat yang sama, 4 Channel Cctv Power Supply Box dengan konsumsi daya yang rendah, keandalan yang tinggi. Hal ini dapat memenuhi permintaan kontrol daya terpadu dari sistem kamera pengintai .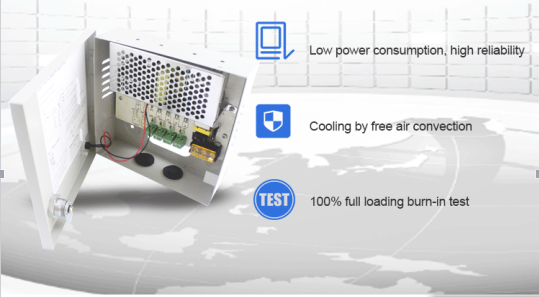 Fitur:
>> 110V / 220V ON / OFF switch, Dikunci
>> Setiap saluran dengan sekering atau PTC untuk perlindungan, sekering cadangan disertakan
>> Kinerja yang stabil, efisiensi tinggi, konsumsi daya rendah
>> Indikator LED daya AC
>> Pendinginan oleh konveksi udara bebas
>> 100% pembebanan penuh tes burn-in
>> Unit mempertahankan sinkronisasi kamera
>> Instalasi mudah menghemat waktu dan menghilangkan tenaga kerja yang mahal
>> Garansi 3 tahun
<
STD Series Box-Type CCTV Power Supply Specifications
MODEL
STD-40T-60-4
STD-40T-120-9
STD-40T-250-18
STD-40T-350-18
OUTPUT
Output voltage
12V
12V
12V
12V
Channel of output
4CH
9CH
18CH
18CH
Output current
1.25A*4
1.1A*9
1.15A*18
1.5A*18
Output current range
0~1.25A*4
0~1.1A*9
0~1.15A*18
0~1.5A*18
DC power
60W
120W
250W
350W
Voltage adj.range
±1%
±1%
±1%
±1%
Ripple and noise
120mVp-p
120mVp-p
120mVp-p
120mVp-p
Line Regulation
±0.5%
±0.5%
±0.5%
±0.5%
Load stability
±0.5%
±0.5%
±0.5%
±0.5%
Efficiency
Efficiency
85%
85%
85%
85%
INPUT
AC voltage range
AC85-132V /170-264V AC Switch 47-63Hz:240-370VDC
Leakage Current
<1mA/240VAC
Protection
Overload protection
105%-200%
T.C.
±0.03%(0-50℃)
Start.Rise.Hold time
200ms,100ms,20ms
Mechanical Shock
10-500Hz,2G 10min/1 Period,Time 60min
Insulation Strength
I&O:3KVAC,I&C:1.5KVAC I&C:0.5KVAC
Insolation resistance
I&O,I&C: O&C,500V DC/100M
Environment
Working Temperature
-10℃--40℃, 20%-90% RH


Store Temperature
-20℃--85℃, 10%-95% RH
Certification
Safety Standard
UL1012 REQUIREMENT(NOT APPLY FOR THE MARK)CLASS A
EMC Standard
FCC PART15JCONDUCTION CLASS A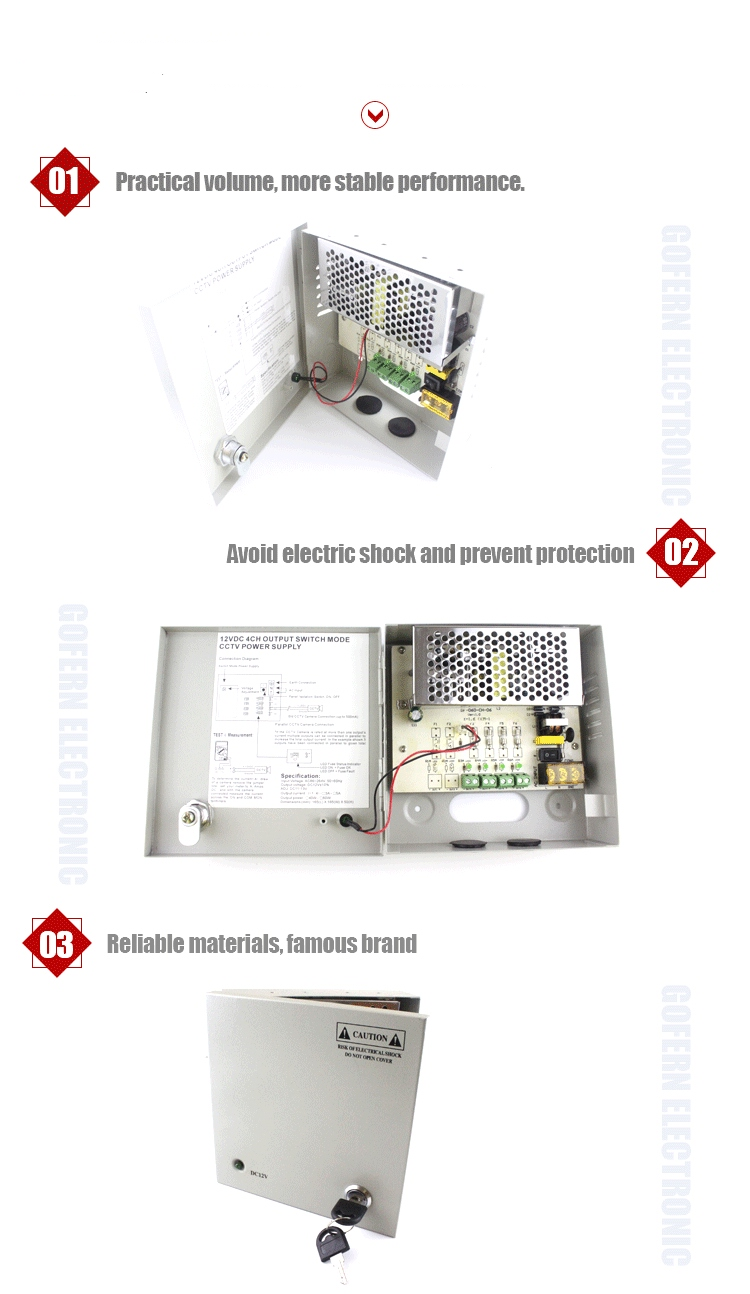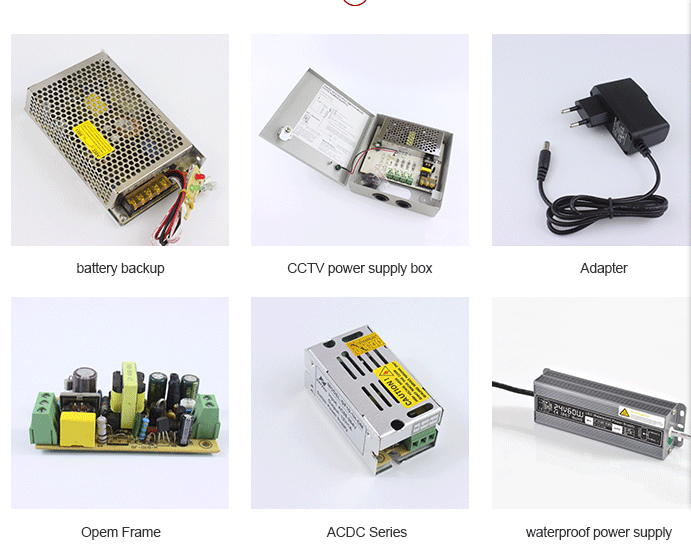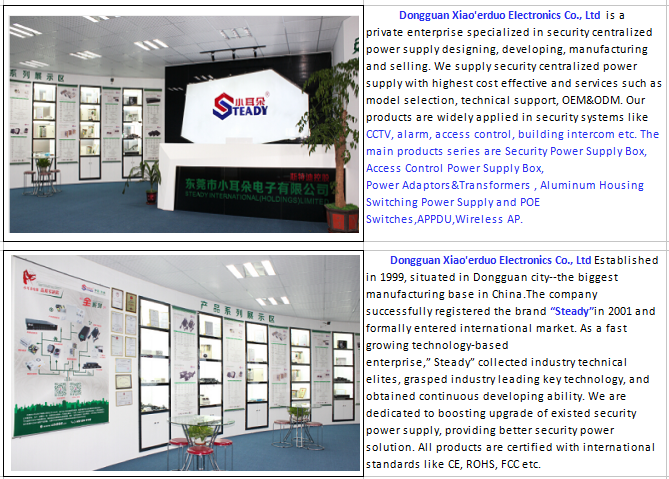 1. Proses Manufaktur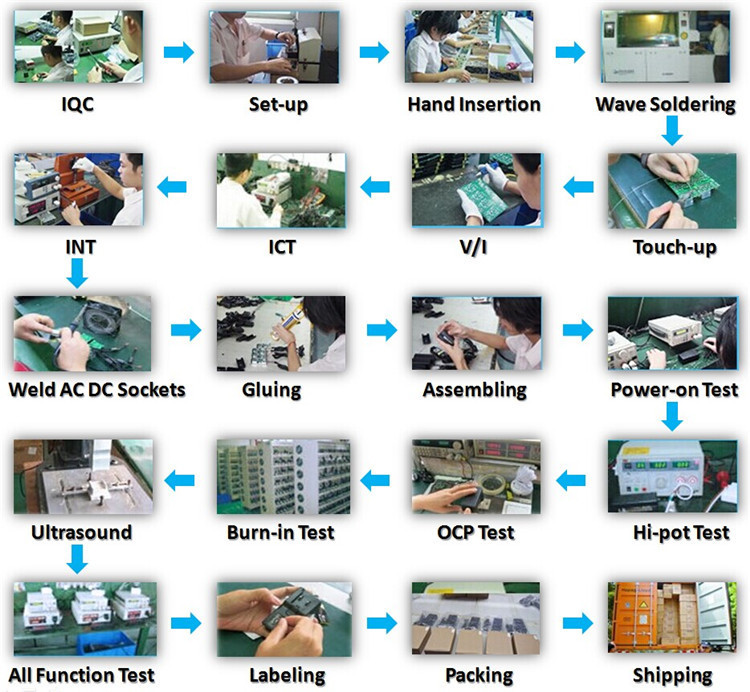 2. Pameran: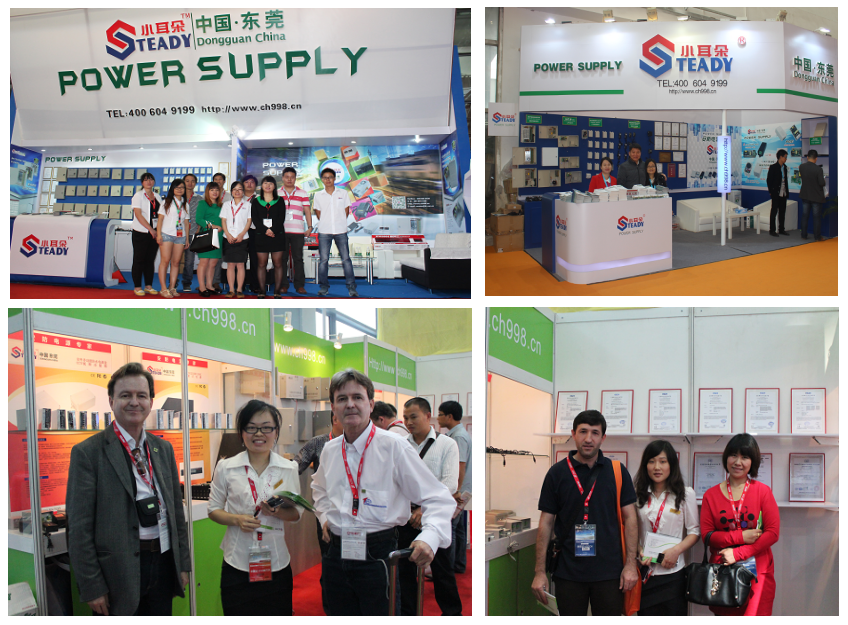 3. Sertifikasi: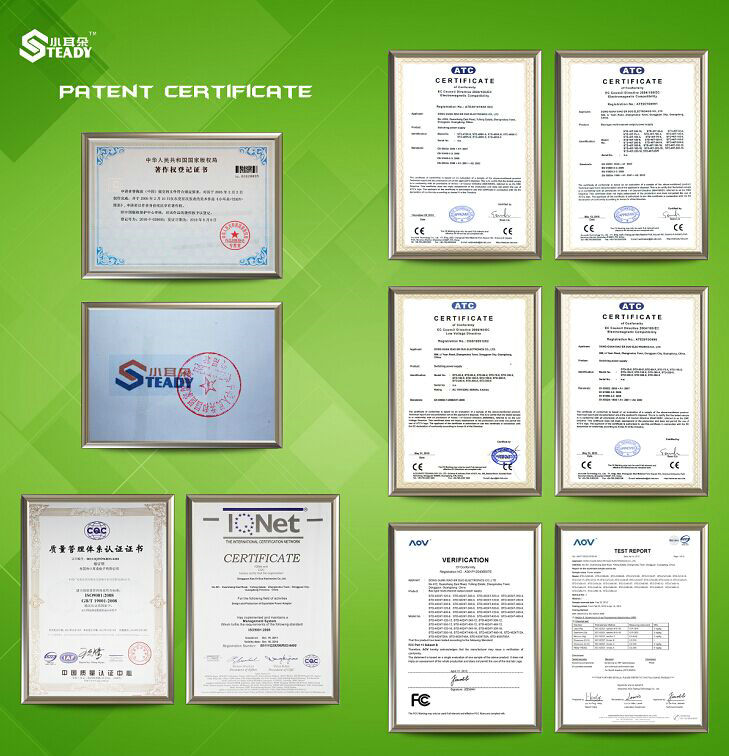 3. Pengepakan dan pengiriman: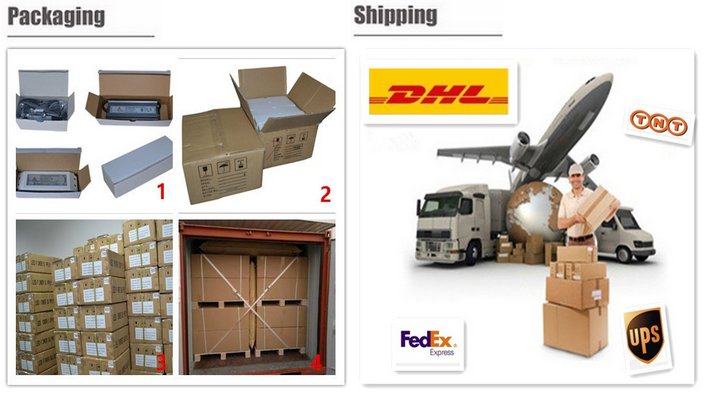 1. Layanan apa yang bisa kami berikan?
1 Semua pertanyaan akan dijawab dalam waktu 24 jam
2 Produsen profesional, welcom untuk mengunjungi situs web kami
3 OEM / ODM tersedia:
A. Cetak logo pada produk kami;
B. Spesifikasi disesuaikan;
4. Layanan purna jual:
SEBUAH. Semua produk akan memiliki 100% burn-in test dan uji ketat kualitas sebelum pengiriman;
B. Pengiriman Cepat: 3-7days untuk sampel, 15-20 hari untuk produksi massal;
Kategori Produk : Power Supply Kotak > Kotak Power Supply CCTV