Sistem Pengendalian Enterence Power Supply , Access Control Power supply dengan Backup (12V3A) , Berlaku untuk semua interkom gedung dan Access Door Lock Sys te m, khususnya untuk menggerakkan semua jenis kunci listrik. Mengontrol kunci listrik secara langsung untuk mengurangi beban pengontrol akses, Kontrol Akses Power Supply Manual sangat mudah, Output NC dapat mengontrol semua jenis kunci listrik , Siapkan masukan tombol buka kunci untuk membuka kunci secara langsung , Dengan kemampuan anti-interferensi yang kuat, stabilitas dan keandalan yang sangat baik .

<


Model
STD-MJ03-F
STD-MJ05-E
STD-MJ03-V
Input Characteristics
Input Voltage
AC 110-240V
Inputconnecting plug
EU,US UK,AU,CN Style
Frequency
47-63 Hz
Efficiency
0.85
Input current
0.5A/115V,1.0A/230V(36W) 0.85A/115V,1.25A/230V(60W)
Surging Current
20A/115V,30A/230V
Output Characteristics
Output voltage
DC 12V
DC 12V
DC 18V
Output voltage Toleance
11.8-12.2
11.8-12.2
17.8-18.2
Output Current
3 A
5 A
3.3A
Output Current Range
0-3.0A
0-5.0A
0-3.3A
Output Power
36W
60W
60W
Ripple and Noise
120m Vp-p
120m Vp-p
240m Vp-p
Access delay time
0-45 S
0-45 S
0-45 S
Protection
Overload protection
105%-150% Type:Foleback power limit,,RESET:Automatic recovery
Overvoltage Protection
15-16V;20-21V;
Under-voltage protection
10.4-10.5V;10.7-10.9V
T.C.
0.03%/0-50℃
Insulation Strength
I&O:3KVAC,I&C:1.5KVAC I&C:0.5KVAC
Environment
Working Temperature
-10℃--40℃, 20%-90% RH


Store Temperature
-20℃--85℃, 10%-95% RH
Certification
Safety Standard
GB8898-2001
EMC Standard
FCC-15J-B
Others
Size
218*75*216mm
Weight
15kg/10PCS
Applicable to Battery
12V/7Ah
Package
Natural package/Color gift box/OEM package as your request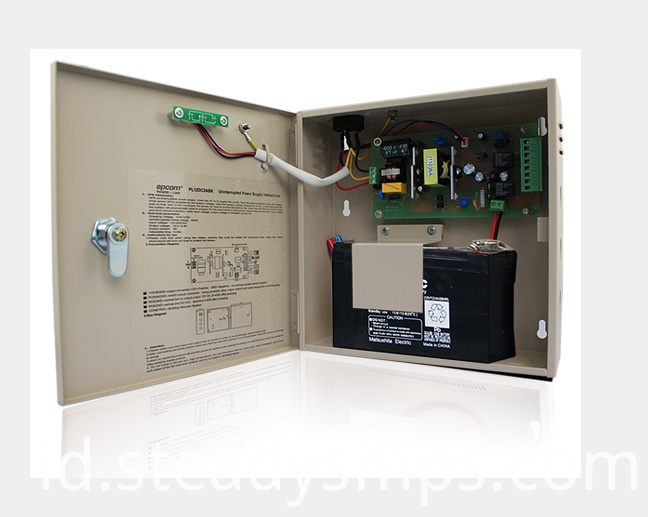 Persediaan Daya Tak Terputus ini banyak digunakan untuk membangun interkom dan jenis pengontrol akses, terutama untuk jenis kunci listrik dan baut.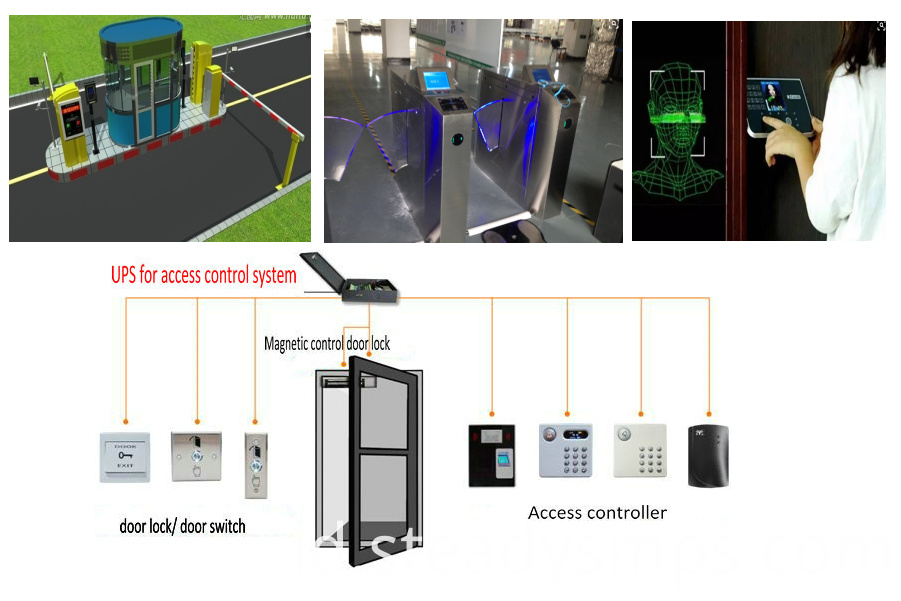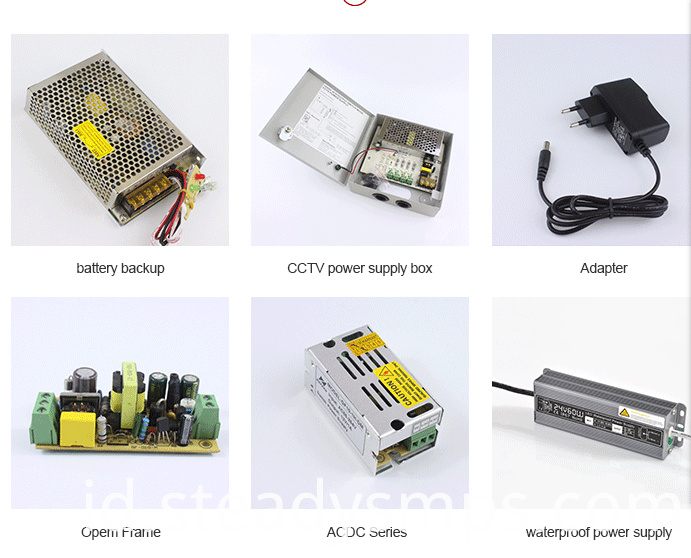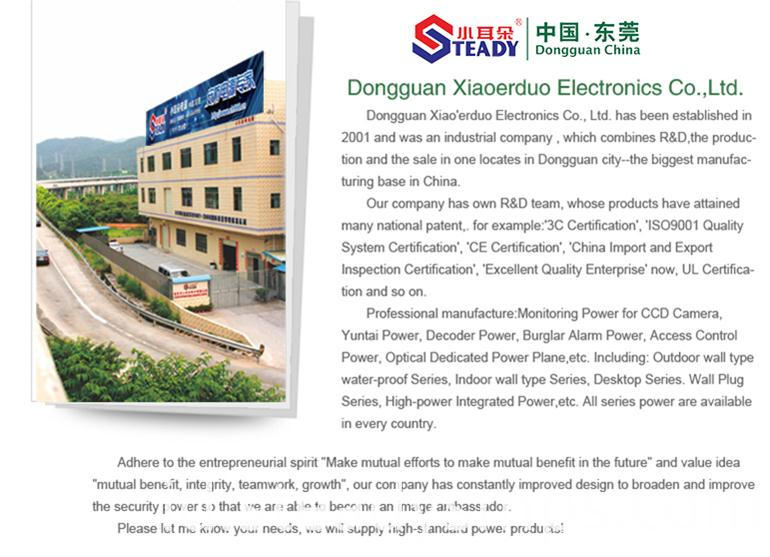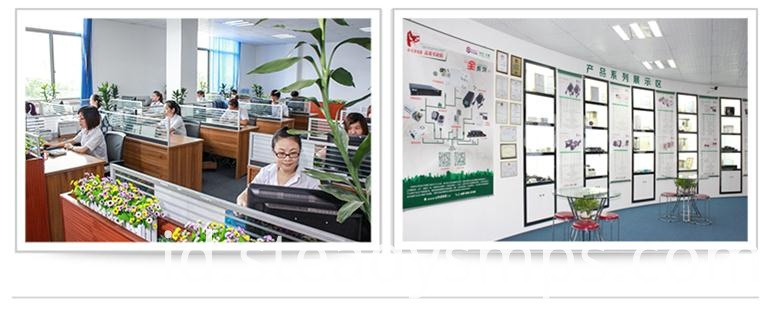 1. proses pembuatan
2. Pameran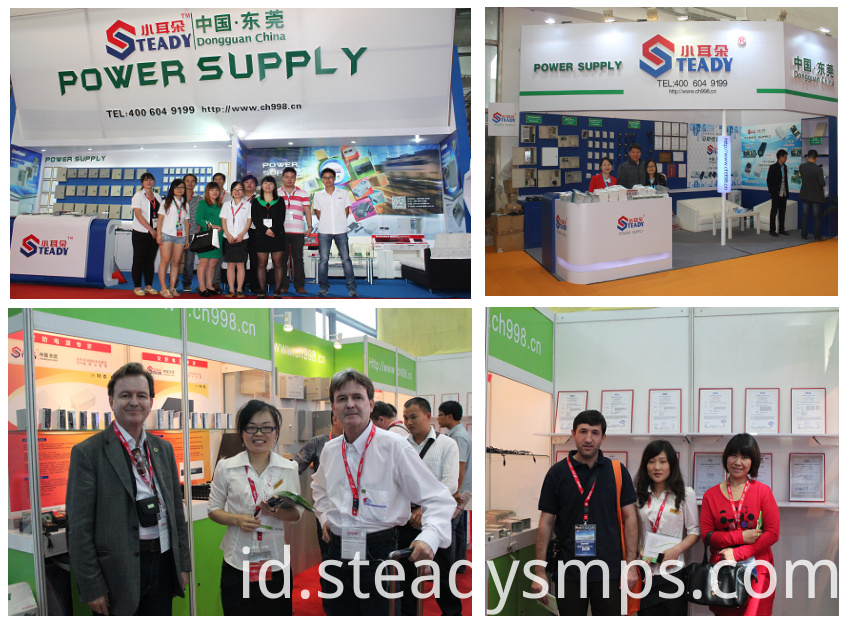 3. Sertifikasi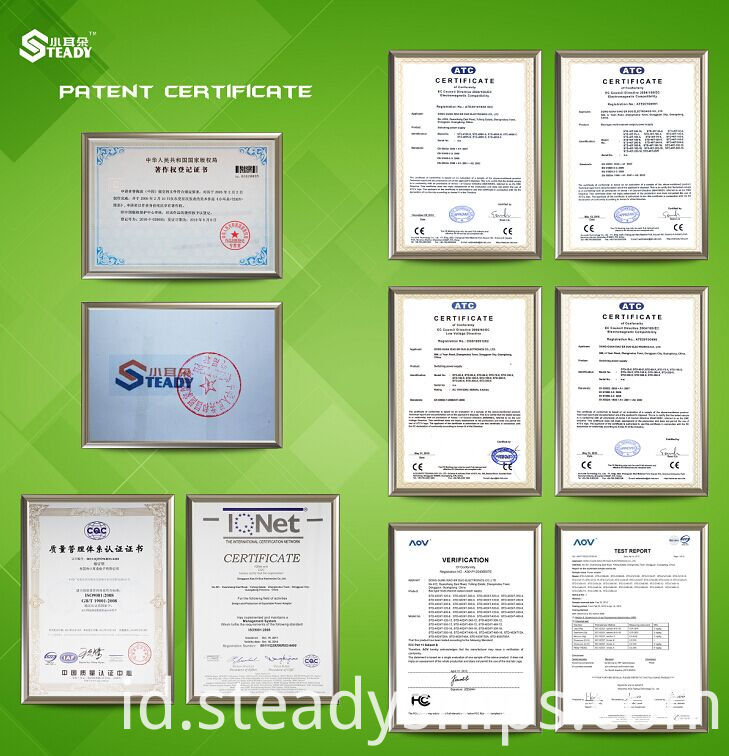 4. Pengepakan dan Pengiriman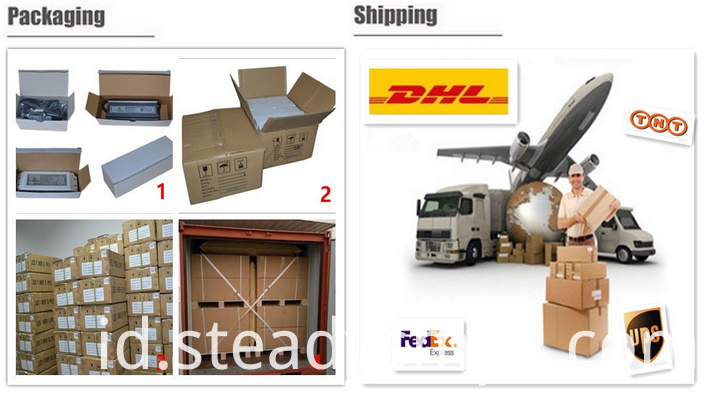 Kategori Produk : Power Supply Kotak > Unit Daya Kontrol Akses